Orange Cognac FO/EO Blend
Spend

$99.00

to

FREE SHIPPING
Discover an unparalleled scent with our Orange Cognac Fragrance Oil. Delight in top notes of almond and cocoa, while the middle notes of orange flower and lime add an enchanting twist. Enjoy the deep, warm notes of benzoin and cognac in the base for an unforgettable aroma! Compare to Lush® brand Celebrate™
• Top Notes: Almond, Cocoa
• Middle Notes: Orange Flower, Lime
• Bottom Notes: Benzoin, Cognac

• Phthalate Free: Yes
• Soap Use Rate: 6%
• Lotion Use Rate: 2%
• Flashpoint: 142°
• Vanillin: 0%
• Candle Use Rate: 10%

Disclaimer: Names and trademarks of imitated fragrances are the property of their respective owners. These holders are in no way affiliated with Nurture Soap® LLC. Nurture Soap® LLC. uses these names for descriptive purposes only. These names and trademarks are not to be confused with the original fragrance, product, or brand.

Prop 65: This product is not on the CA Prop 65 list of toxic chemicals.
Tested 6/14/18 in a recipe of 33% lye solution with 5% superfat at 70 degrees. Recipe is 35% olive, 35% organic and sustainable palm, 20% coconut, and 10% castor. No acceleration. This fragrance did turn the soap light yellow as soon as it was added but it faded and the cured soap is not discolored at all.

• Acceleration in Cold Process: No
• Discoloration in Cold Process: No
View full details
Packaged in fragrance-safe amber PET plastic bottles
Nice
Mild but great smelling it did fade a little over time but still good in cp soaps
soooo good
kinda reminded me of smell the rainbow. maybe the sweetness? in any case, this batch sold amazingly well
I LOVE
I love this scent so much! I bought this initially for a beer soap and ended up using it in my Calendula CP soap, and it is just divine! It smells so good, fresh, clean, and not too orangey. (not sure if that's a word)....lol I will always buy this one! The scent stays too. It smells as good today as it did 3 months ago.
In love with this scent
Orange Cognac was a favorite the moment I smelled it and became a fast favorite of everyone else, too! I paired the scent with a fruity sour ale beer and they were the first bars to sell out at a recent event and can't wait to make more.
Why didn't I try this sooner?!?!
This is a wonderful fragrance. Like so many NS fragrances, it smells great, behaves well in CP and really holds its scent in cured soap. I'll buy the big bottle next order!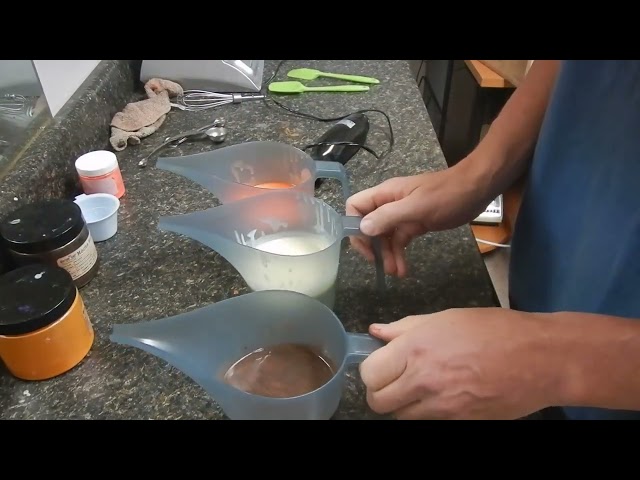 OMG
i am in love... this smell is so intoxicating
Love it!
I love this scent, orange is my favorite and this doesn't disappoint.
Yummy.
This is a fun wintery scent that makes you want to sip a cocktail by a fire. Men and women love it. I use in cp soap.
A favorite for sure
When my hubby first smelled this CP bar he said I needed to put it on a pedestal that spins and then put a spotlight on it. Soooo, he likes it. My clients do too. It's a keeper with it's strong orange fragrance!
Orange cognac fragrance
Love this sweet orange fragrance. It sticks pretty well in cold process and behaves.